World Bank report focuses on an 'emerging market': women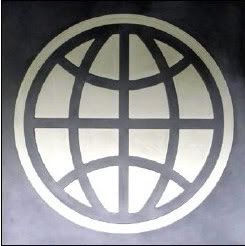 Summary of story from IPS News, September 23, 2011
Gender equality is not only just but makes good economic sense, said the World Bank in its flagship report, which this year is titled "The World Development Report 2012: Gender Equality and Development".
"'Getting to equal' for women is not just the right thing to do. It's also smart economics.", said the World Bank Group president Robert Zoellick. "Women are the next big emerging market".
Yet many grassroots experts in the field, who have struggled against the impact of neoliberal development, have questioned the effectiveness of the report.
On the issue of reproductive rights, the World Bank says: "The WDR [World Development Report] 2012 highlights women's health during their reproductive years as a key priority."
But Elizabeth Arend, programmes coordinator for Gender Action, says: "The Bank does not see sexual and reproductive health as a human right, but instead as a necessity to maximise women's economic activity."
And she added that the Bank's "investments in 'gender and social inclusion' have actually decreased in recent years, from six percent of the budget in FY2006 to two percent in 2010."
And others have identified the conflict of interest between the Bank's report and its investments.
Betty Abah from Friends of the Earth Nigeria said, "The World Bank and its investors often pander to the patriarchal tendencies of certain communities where their projects – especially resource-extraction projects – are implemented."