Man accused of 'Night Stalker' crimes claims ex-wife framed him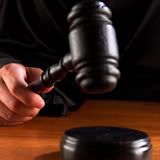 Summary of story from the BBC 16.3.11
The ex-wife of Delroy Grant, the man accused of committing the "Night Stalker" sex attacks in London is "speechless" after he claimed she had set him up.
Mr Grant alleges that Janet Watson had a male accomplice plant his – Mr Grant's – bodily fluids on 18 victims throughout London.
In response Ms Watson told the Crown Court "I was speechless, I was amazed that he could do that."
She also told the court that although Mr Grant had been a "Prince Charming" to begin with, the realtionship turned "sour" soon after their marriage in the late 1970s.
Mr Grant stands accused of 29 charges of sexual assualt, rape and burglary, and Ms Watson denies any involvement.