Mothers face discrimination at work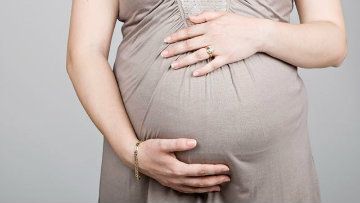 Nearly a quarter of mothers feel that they have been the subject of discrimination at work.
In 2010, pregnancy and maternity became a protected characteristic covered by the Equality Act, which prohibited discrimination on the grounds of pregnancy and maternity for 26 weeks after giving birth, or any statutory maternity leave to which a woman is entitled.
But a new report on maternity issues in the workplace suggests that employers still do not appear to understand their legal responsibilities regarding women in the workplace.
The report, published by employment law specialists Slater and Gordon, revealed that one in four mothers who have returned to work believe they have been subjected to discrimination, either before or after the birth of their child.
Researchers also found that 51 per cent of the nearly 2000 women polled felt that there was a shift in attitude towards them when they fell pregnant, and two thirds said that working conditions were more 'difficult' after returning from maternity leave.
There was also a sense among many of the women that their views were not considered as important as those of staff without children.
And, more worryingly, nearly half felt that having a family damaged or halted their career progression, with a third described rising up the career ladder as a mother  'impossible'.
One in twenty actually accepted a completely different job within a company when they went back to work.
So even in 2013, we are still in a situation where working women are being penalised for having families.
For most of them, it seems they are being told very firmly and very demonstrably that no, they can't have it all.
They can't even have very much.
The reality of what the women questioned for the research – and millions like them – are facing is a working atmosphere akin to that of a pressure cooker. They feel they have to work harder and longer to prove themselves, to perform better and better and yet, it seems, to no avail.
Not to worry, though, the government are all over this one.
Employment Minister Jo Swinson said the government was committed to 'the best use of women's talents' (just not in the Cabinet, Jo?)
But you can't help but wonder just how in touch with the lived experience of ordinary people she – and her party – is when she goes on to remind us all that pregnancy discrimination could result in an employer facing an employment tribunal – helpfully forgetting to add that fees are now fees charged for taking a case to a tribunal, fees which will undoubtedly prove prohibitive for many working mums.
So, picture the scene.
You are facing discrimination at work, you are being passed over for promotion, you are ostracised and all but ignored. You look to legal recourse, but hey, it's now going to cost you. I think that's called a lose-lose situation.
TUC general secretary Frances O'Grady agreed that the costs of employment tribunals – of 'up to £1,200' – would ensure that 'many of these women will have to suffer in silence.'
She also said, 'Every year thousands of women are passed over for promotion, sidelined and even lose their jobs, simply for having children.
'Pregnancy discrimination causes terrible suffering for women and their families. No modern business should prevent staff pursuing their career just because they've become parents, but sadly some employers are still living in the dark ages when it comes to women in the workplace.'
Despite the evidence, however, it seems there are those who still want to stick their heads in the sand.
Neil Carberry, director of employment and skills at the Confederation of British Industry (CBI), told the BBC, 'We don't recognise the picture painted here.
'Our experience is that the workplace has changed fundamentally over the past 30 years. Businesses are better than ever at managing maternity leave and reintegrating mothers on their return.'
The CBI describes itself as one of the UK's top business lobbying organisations, 'providing a voice for employers at a national and international level'
Yet they don't believe what thousands of women are saying is true?
There is plenty of (other) evidence out there too, should the CBI care to look.
The Advisory, Conciliation and Arbitration Service (ACAS), for example, which specialises in employment issues, received 46,000 calls to their helpline in 2012. One of the most common causes for complaint was that jobs were being taken away from women who were pregnant or on maternity leave.
I could go on.
The bottom line? It looks like nothing is changing and women are still facing workplace discrimination for having families.
Maybe if women simply stopped having families, there would be a shift in the recognition of just how valuable mothers can be – working or otherwise.